Shopping Basket
Your Basket is Empty
There was an error with PayPal
Click here to try again
Thank you for your business!
You should receive an order confirmation from Paypal shortly.
Exit Shopping Basket
Tracy Hunt Therapies ITEC
Mobile Spa in Cheltenham, Gloucestershire and the Cotswolds
XMAS GIFT VOUCHER OFFER
All Xmas Gift Vouchers over £20.00 include a free mini treatment
For Ladies - Brow shape / threading

For Men - Foot massage

Mobile service in Cheltenham & Gloucestershire.
Unisex Treatment room at the "Look Amazing" cosmetic clinic in Cheltenham.

(room charge of £10.00 applies for treatments under £30.00 at the clinic. Not applicable to mobile treatments)
Fuel charges apply over 5 miles from GL50.
CALL 07878881299 
PAMPER PARTY TIME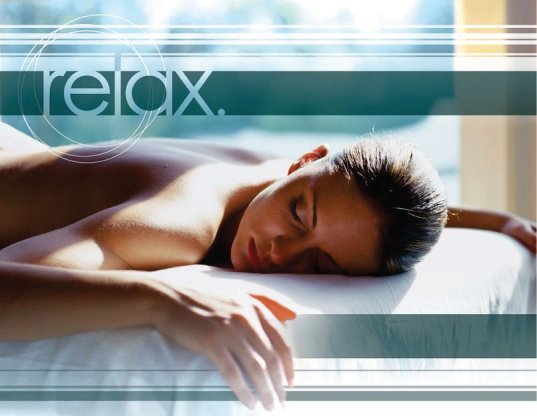 There's no better way to celebrate an occasion or just have a relaxing day with friends than to have a pamper party. Everyone can choose their treatment, from massage to manicure, facials to lash extensions, reflexology or pedicure, there is a full & diverse range to choose from.

Pamper Parties are a great way to unwind & indulge a little ... re-balance and regenerate, while catching up with friends and family.
If you need more than one therapist, I will arrange it. Just choose your treatments, let me know where to come and when, and provide space for us to work. We bring everything else.
Call 07878881299

VALENTINES DAY GIFTS
Make your loved one happy with a Gift Voucher for any treatment or service available on this site.
To include...
Massage, Reflexology, Indian Head Massage, Chair Massage
Facials, Manicures, Pedicures, Lash Extensions, Tinting, Tanning and Waxing, Temporary Tattoo's

Art tutition and Raw Chocolate Workshops
All on a mobile basis, with a unisex treatment room available at 'Look Amazing' in Cheltenham.
Tel 07878881299
Hen Pamper Party Weekends in the Cotswolds
Now the season starts for Hen & Stag Party weekends away - take a day out to enjoy a pamper party with friends and family.

The Cotswolds are an ideal place to host a hen or stag weekend, one of the most beautiful counties in England and home to a host of picturesque villages worth visiting. The elegant town of Cheltenham at the heart of the Cotswolds has many great restaurants, bars and clubs to choose from and is renowned for its festivals throughout the year - including Literary, Jazz, Science, Food and Wychwood Music Festival, as well as regular horse racing events such as the famous Gold Cup.

For those of you that want to unwind and relax, Tracy Hunt Therapies provides a mobile spa & beauty therapy service to your door - wherever you decide to stay in the county or nearby. You & your guests can choose from a full range of treatments from massage to manicures, gorgeous Neals Yard facial treatments, pedicures and reflexology if you want to treat your feet!

Its not just for girls - the guys can enjoy being pampered too.

There are other events available that you might also want to do, such as learn how to make delicious Raw Chocolate, enjoy an art class, or relax your mind with a guided meditation session.

Booking is easy - just contact me and I will organise a schedule with a team of therapists accordingly, once you have let me know what everyone wants.
See the Pamper Party Page for more details and to see the fantastic choices available.
7 Signs of Emotional Wellness
1. You treat others well. Viewing other people with compassion and treating them with kindness is a hallmark of your own well-being. Psychologists call this prosociality. It means you tend to be sensitive to the needs and feelings of other people, and you think it's important to help others. It's basically the idea that you'll lend a hand to someone in need - even if it's as simple as returning a lost wallet to the front desk of a hotel lobby, or smiling and making friendly conversation with the person standing next to you in line.  

2. You like who you are. When you're emotionally healthy, you generally feel pretty good about who you are. You know yourself - foibles, quirks and strengths and you're okay with what's inside. You're also congruent: congruency means that the person you show to the outside world is reflective of who you are on the inside. While there are situations where you naturally shift your attitude or behavior a bit depending on the social situation (i.e., it's normal to behave differently at a work luncheon then at a weekend picnic with friends), congruence means your overall sense of who you are feels in line with what you show others. It's the opposite of feeling like you have to wear a mask or pretend to be someone you're not. Instead, you're able to be genuine with yourself and others. You feel like you're living the life you want, not living the life that others want you to have. 

3. You're flexible. People who have emotional wellness have an ability to adapt to all kinds of situations that life throws at us. You're able to assess a situation mindfully - you notice your surroundings, your emotions and other's reactions to a given situation - and then you use these factors to decide what the best course of action is. With colleagues, friendships, or your kids, flexibility is knowing that sometimes you need to talk things out, and sometimes it's best to let a situation cool off. You stand up for yourself when need be, but you're also able let others have the last word. You know how to have tough conversations and set boundaries, but you also know when to let things go. You approach life and relationships with an openness and sense of curiosity, knowing that you might need to adjust your course of action when one strategy isn't working. Flexibility is the core component of current psychological treatments because it allows you to make decisions based on your values and to make choices that will serve you well in life.  

4. You hold gratitude for your loved ones. If you're emotionally healthy, it's likely you easily feel and show gratitude for the people and the things in your life. Holding gratitude is a way of purposefully looking at your life with a sense of appreciation for what you have, rather than focusing on what you are lacking. And indeed, research has shown that counting your blessings has strong benefits for emotional well-being. Showing appreciation for your loved ones is a key factor in relationship well-being. When you show gratitude, it means that your husband or wife, your kids, your parents - the people who matter to you - know you love them and feel valued by you. It doesn't mean you don't fight or say things your regret at times, and it doesn't mean you always be have the perfect relationship. But when it comes down to it, you're able to show unconditional love and affection for your family. You give hugs, warmth, appreciation and attention freely, and you share in your triumphs together. Next, emotional well-being depends on your receiving social support. We all need a nurturing, loving environment to thrive. This means you have people you can depend on, friends and family who have your best interest at heart. In your relationships, you feel safe to express how you feel and you feel respected and validated by those closest to you. 

5. You're in touch with your emotions. Another sign of emotional wellness is that you embrace your emotions - sadness, anger, anxiety, joy, fear, excitement - as a natural and normal part of life. You handle and acknowledge your difficult emotions without becoming overwhelmed by them or by denying that your emotions exist. You know it's normal to have periods of stress, you know how to manage and express yourself when you feel upset, and you know who you can go to get comfort or help. You're feelings of sadness, anxiety and fears - while acknowledged - also aren't getting in the way of what you love to do. So if you're afraid of flying or public speaking, you manage to take the flight or give the speech regardless. Emotional health comes from being able to label, acknowledge and accept tough emotions, but also move forward from them without getting stuck. This means you might get nervous before going on date, but you don't let the nerves stop you from going out altogether.   At the same time, savoring your positive emotions - reveling in those moments of pleasure, happiness and joy when they come your way -- is also linked to well-being.  

6. You have meaning in your life. Leading a purposeful life is about having a passion, a mission or larger meaning to your life. This happens when you use your strengths to help something you believe in. It might be volunteering with kids, being involved in politics, being an active part of your religious group, contributing to your neighborhood or child's school, or competing in a marathon or triathlon for a good cause. Regardless of the cause, being part of something you connect with and care about is largely associated with well-being, and volunteerism is even associated with living a longer life.  

7. You value experiences more than possessions. The final component is considering the types of values you have in life. People who tend to highly value attaining wealth, popularity, or attractiveness tend to be less well-off emotionally than people who value self-fulfillment and being there for others. This means that while you might have goals for career and financial security, you also may highly value time with your family and friends. Additionally, people with high levels of well-being tend to spend their money on experiences, like going to a concert or going on a trip, rather than material possessions such as clothes or furniture. Experiences may be more meaningful than possessions because they lead to shared experiences and bonding with people, help you enjoy the beauty in the world and cultivate the positive emotions that come with new experiences.   So the mystery is revealed - emotional wellness is no longer elusive, vague or daunting.

Mentally Strong People do not....

1.    Waste Time Feeling Sorry for Themselves. You don't see mentally strong people feeling sorry for their circumstances or dwelling on the way they've been mistreated. They have learned to take responsibility for their actions and outcomes, and they have an inherent understanding of the fact that frequently life is not fair. They are able to emerge from trying circumstances with self-awareness and gratitude for the lessons learned. When a situation turns out badly, they respond with phrases such as "Oh, well." Or perhaps simply, "Next!"
2. Give Away Their Power. Mentally strong people avoid giving others the power to make them feel inferior or bad. They understand they are in control of their actions and emotions. They know their strength is in their ability to manage the way they respond.

3.    Shy Away from Change. Mentally strong people embrace change and they welcome challenge. Their biggest "fear," if they have one, is not of the unknown, but of becoming complacent and stagnant. An environment of change and even uncertainty can energize a mentally strong person and bring out their best.

4. Waste Energy on Things They Can't Control. Mentally strong people don't complain (much) about bad traffic, lost luggage, or especially aboutother people, as they recognize that all of these factors are generally beyond their control. In a bad situation, they recognize that the one thing they can always control is their own response and attitude, and they use these attributes well.

5. Worry About Pleasing Others. Know any people pleasers? Or, conversely, people who go out of their way to dis-please others as a way of reinforcing an image of strength? Neither position is a good one. A mentally strong person strives to be kind and fair and to please others where appropriate, but is unafraid to speak up. They are able to withstand the possibility that someone will get upset and will navigate the situation, wherever possible, with grace. It takes much practice to hone mental strength

6. Fear Taking Calculated Risks. A mentally strong person is willing to take calculated risks. This is a different thing entirely than jumping headlong into foolish risks. But with mental strength, an individual can weigh the risks and benefits thoroughly, and will fully assess the potential downsides and even the worst-case scenarios before they take action.

7. Dwell on the Past. There is strength in acknowledging the past and especially in acknowledging the things learned from past experiences—but a mentally strong person is able to avoid miring their mental energy in past disappointments or in fantasies of the "glory days" gone by. They invest the majority of their energy in creating an optimal present and future.

8. Make the Same Mistakes Over and Over. We all know the definition of insanity, right? It's when we take the same actions again and again while hoping for a different and better outcome than we've gotten before. A mentally strong person accepts full responsibility for past behavior and is willing to learn from mistakes. Research shows that the ability to be self-reflective in an accurate and productive way is one of the greatest strengths of spectacularly successful executives and entrepreneurs.

9. Resent Other People's Success. It takes strength of character to feel genuine joy and excitement for other people's success. Mentally strong people have this ability. They don't become jealous or resentful when others succeed (although they may take close notes on what the individual did well). They are willing to work hard for their own chances at success, without relying on shortcuts.

10. Give Up After Failure. Every failure is a chance to improve. Even the greatest entrepreneurs are willing to admit that their early efforts invariably brought many failures. Mentally strong people are willing to fail again and again, if necessary, as long as the learning experience from every "failure" can bring them closer to their ultimate goals.

11. Fear Alone Time. Mentally strong people enjoy and even treasure the time they spend alone. They use their downtime to reflect, to plan, and to be productive. Most importantly, they don't depend on others to shore up their happiness and moods. They can be happy with others, and they can also be happy alone.

12. Feel the World Owes Them Anything. Particularly in the current economy, executives and employees at every level are gaining the realization that the world does not owe them a salary, a benefits package and a comfortable life, regardless of their preparation and schooling. Mentally strong people enter the world prepared to work and succeed on their merits, at every stage of the game.

13. Expect Immediate Results. Whether it's a workout plan, a nutritional regimen, or starting a business, mentally strong people are "in it for the long haul". They know better than to expect immediate results. They apply their energy and time in measured doses and they celebrate each milestone and increment of success on the way. They have "staying power." And they understand that genuine changes take time.

XMAS GIFT IDEAS
Buy a voucher for £20 or more to include a free gift worth up to £5!
Gift vouchers make perfect presents for men and women of any age.
The recipient can choose from any of the extensive services on offer including Holistic, Beauty, Art tuition, and Raw Chocolate Workshops.

See the menu on my website to see the fantastic choices available and for more information.
Vouchers can be used in full or part payment and are valid for a 6 month period from the date of purchase.
Mobile service in Cheltenham & Gloucestershire.
Fuel charges apply over 5 miles from GL50.
CALL 07878881299 
Eye popping Lashes for Springtime!
Nouveau lashes are top of the industry for lasting quality.
From £20 for corner flicks to £60 for a full set.
Add a few coloured lashes to suit your mood and enhance your eye colour.
Mobile service or treatment room in Cheltenham
Call 07878881299
SPRING CLEAN!
Detoxify with a Bellabaci Cup Massage for £40.00  with afree Body Scrub & Basic Facial

See & feel the difference!
Sloughs off dead skin cells
Increases circulation
Helps to eliminate cellulite
Softens scar tissue

Boosts collage
Draws out stubborn areas of tension
Unblocks areas of stagnation
Is relaxing and re-energising
Mobile service in Cheltenham & Gloucestershire.
Fuel charges apply beyond 5 miles from GL50 @ 50p per mile.
CALL 07878881299 
Mothers Day Offer
"Share the Love" with  a Family Mothers Day Pamper Treat. 
Any Mother in your family can enjoy a pamper treat of  the following...
2 x 15 minute treatments + 1 x 30 minute treatment of your choice for just £20 per head.

(a minimum of 50% off the usual price)

Thats a full hour of treatments for just £20.00. PLUS - the hostess receives a free gift!

A minimum of 2 Mum's to be treated during the same booking within the next 3 months.

Mobile service in Cheltenham & Gloucestershire.
Fuel charges apply beyond 5 miles from GL50 @ 50p per mile.
This special offer must be booked as one appointment ie not split over different dates.

CALL 07878881299 
/