Shopping Basket
Your Basket is Empty
There was an error with PayPal
Click here to try again
Thank you for your business!
You should receive an order confirmation from Paypal shortly.
Exit Shopping Basket
Tracy Hunt Therapies ITEC
Mobile Spa in Cheltenham, Gloucestershire and the Cotswolds
Pedicure Paradise
Have you neglected your hard working feet over winter?

Now is the time to prepare them ready for some sunshine and sand, flip flops and sandals, enjoy the freedom of bare feet in the garden.
Choose from a range of treatments just for your feet.....
'Foot Revive' refreshes your feet, starting with a warm soak and salt scrub exfoliation sloughing off dry skin followed by a Neals Yard Mint & Bergamot Body Butter Moisturise.  

An Express Pedicure for just £25.00 will tidy up your toes and finish with a beautiful colour polish. You could really push the boat out and opt for the Luxury Pedicure which combines both the Foot Revive, nailwork and polish to finish.
A choice of Gel polishes are available if you wish.
Call or text me on 07878881299
Fuel charges apply for journeys outside of Cheltenham.

Love is in the Air!
Coming up to Spring this is a busy time of year for planning Hen weekends. Romance is in the air with wedding plans and dreams of blissful weekends celebrating with friends. Its so good to spend time catching up, eating delicious food, drinking fine wine and ....having wonderful pamper treatments to ease away your stresses and strains.
See my testimonials page for amazing feedback about the Pamper Party Teams fabulous treatments.....
Book now to avoid disappointment!
XMAS GIFT VOUCHER OFFER
All Xmas Gift Vouchers over £20.00 include a free mini treatment
For Ladies - Brow shape / threading

For Men - Foot massage

Mobile service in Cheltenham & Gloucestershire.
Unisex Treatment room at the "Look Amazing" cosmetic clinic in Cheltenham.

(room charge of £10.00 applies for treatments under £30.00 at the clinic. Not applicable to mobile treatments)
Fuel charges apply over 5 miles from GL50.
CALL 07878881299 
AUTUMN SPECIAL

30 MINUTE BACK NECK & SHOULDER MASSAGE

PLUS A 15 MINUTE INDIAN HEAD MASSAGE (45 MINUTES OF TREATMENT)

£20.00 (NORMAL PRICE £35.00)

Mobile service in Cheltenham & Gloucestershire.
Unisex Treatment room at 'Look Amazing' in Cheltenham.

(room charge of £10.00 applies for treatments under £30.00 at the clinic. Not applicable to mobile treatments)
Fuel charges apply over 5 miles from GL50.
CALL 07878881299 
PAMPER PARTY TIME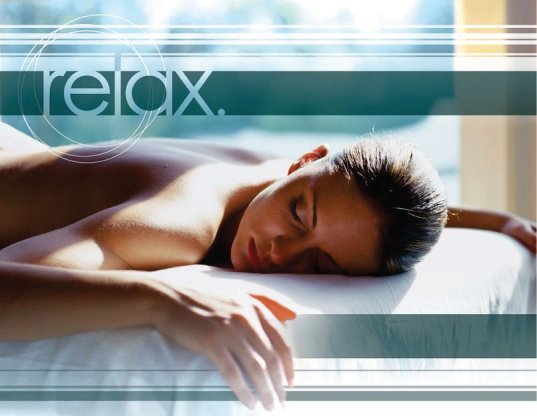 There's no better way to celebrate an occasion or just have a relaxing day with friends than to have a pamper party. Everyone can choose their treatment, from massage to manicure, facials to lash extensions, reflexology or pedicure, there is a full & diverse range to choose from.

Pamper Parties are a great way to unwind & indulge a little ... re-balance and regenerate, while catching up with friends and family.
If you need more than one therapist, I will arrange it. Just choose your treatments, let me know where to come and when, and provide space for us to work. We bring everything else.
Call 07878881299

PRACTICING MEDITATION
I've intended to try meditation for many years, wanting to achieve the peace & enlightenment that it's meant to bring. 
I read books but felt that I wasn't 'doing it right', the thoughts kept coming and I assumed it was me not practicing the meditation properly.

Having discovered 'Headspace.com' after a client recommended it to me, I tried it, and it worked! Andy's step by step tuition really helps to take the mystery out of it and you increase the time spent so are not overwhelmed.

The trick is - you can't stop thoughts, but can slow the pace down, and eventually your mind slows down the rate of thoughts enough for you to achieve some 'space' between them.

By focusing on the breath, you give your attention to something else. Each time your mind drifts back into thought, you 'notice' you are thinking, and return to the breath.
With patience and continuous practice, you can increase the spaces of 'thoughtless-ness'. Its a nice place to be! Suddenly, you find yourself totally in the moment, living, being, breathing in the 'here & now' with nothing on your mind. A feeling of euphoria can be achieved in these moments, but if you chase it, you won't find it. It comes by being immersed in the moment, not in pursuit.

It doesn't always work, sometimes when I practice my mind is too full of thoughts - but I always feel calmer after the practice, my breathing slows, and the thoughts become less intense and fewer. You find that you don't 'sweat the small stuff' so much, and can step outside of a situation and see it for what it is.

I've since completed an 8 week Mindfullness course with http://www.mindfulness-west.com , which has taught me to be even more 'aware', and to bring other methods of relaxation into my practice. It was great to be in a group of people all wanting to achieve a happier, more relaxed and less anxious state of mind. By the end of it, everyone had benefited from the course - I highly recommend it for anyone wanting to learn how to meditate or improve their practice.
I have also attended day courses at the Bhuddist Centre in Cheltenham, not that I am religious, but am curious about meditation in all its forms. The teaching and practice were very insightful and beneficial.

Whatever your level of interest in learning to meditate and gain some peace of mind, the most important thing of all is that you DO IT! Things happen when you do...  just keep doing it. It definitely helps, and brings about change in the most subtle of ways.... it really does 'change your mind'.

If you are interested in joining a small meditation group or want to learn on a one to one basis - for FREE, please get in touch...

SPRING TIME BRUSH-UP & DETOX
The Daffodils are up, the windows need cleaning now the suns out, and the cupboards need clearing.

Its time to slough off Your winter pallor, and detox your body too.
Massage boosts your circulation, sloughs off dead skin cells, breaks down adipose tissue and removes tension in the muscles, as well as detoxifying your system.

Treat yourself to a Spring Clean!
Call 07878881299 to book now
How Mindfulness Works
Our minds our constantly full of thoughts, good and bad, but there is always something 'on our mind' whether its something someone said that upset us, or what we need to do with the day ahead, planning and organising our daily lives. Sometimes we bring up past experiences which can take over, we dwell on them and pull the situation apart over and over again.
Mindfullness allows us to be more in the moment, aware of what we are doing, what we are experiencing, and the sensations we feel, see, hear, smell & taste. It brings us into a state of 'Being' rather than 'existing'.
Practicing Mindfulness brings about subtle changes, an inner calm, peace, stilling our minds, dispelling anxiety, worry and negative thoughts.

Its great medicine for the body too, when we are happy and calm, our bodies relax and we experience less pain! Our hormones become more balanced, and a positive sense of well being is restored.
There are plenty of Mindfullness & Meditation classes out there, online and locally. Give it a try!

Treating Sciatica
Sciatica is painful and uncomfortable. It is caused by pressure on the Sciatic nerve - the largest nerve in the body. Effectively sciatica is a 'trapped nerve' and is either trapped by bone or muscle or both.

Muscular tension can be alleviated through massage. Just a 30 minute treatment can give immediate relief, although often 2 or 3 sessions are needed with chronic cases.

 All of my clients suffering from trapped nerves, both sciatic, and in the neck and shoulders are relieved of the pain and discomfort. Some clients are barely able to walk before treatment, as chronic Sciatica  can be crippling.
Bellabaci cups are used in addition to traditional massage to relieve tension in the muscles. The cups reduce tension through suction, which means that the nerve is not so aggravated during treatment. Using both methods is an effective way of treating trapped nerves.

Don't suffer.... Call me on

07878881299

VALENTINES DAY GIFTS
Make your loved one happy with a Gift Voucher for any treatment or service available on this site.
To include...
Massage, Reflexology, Indian Head Massage, Chair Massage
Facials, Manicures, Pedicures, Lash Extensions, Tinting, Tanning and Waxing, Temporary Tattoo's

Art tutition and Raw Chocolate Workshops
All on a mobile basis, with a unisex treatment room available at 'Look Amazing' in Cheltenham.
Tel 07878881299
/