Shopping Basket
Your Basket is Empty
There was an error with PayPal
Click here to try again
Thank you for your business!
You should receive an order confirmation from Paypal shortly.
Exit Shopping Basket
Tracy Hunt Therapies ITEC
Mobile Spa in Cheltenham, Gloucestershire and the Cotswolds
Love is in the Air!
Coming up to Spring this is a busy time of year for planning Hen weekends. Romance is in the air with wedding plans and dreams of blissful weekends celebrating with friends. Its so good to spend time catching up, eating delicious food, drinking fine wine and ....having wonderful pamper treatments to ease away your stresses and strains.
See my testimonials page for amazing feedback about the Pamper Party Teams fabulous treatments.....
Book now to avoid disappointment!
XMAS GIFT VOUCHER OFFER
All Xmas Gift Vouchers over £20.00 include a free mini treatment
For Ladies - Brow shape / threading

For Men - Foot massage

Mobile service in Cheltenham & Gloucestershire.
Unisex Treatment room at the "Look Amazing" cosmetic clinic in Cheltenham.

(room charge of £10.00 applies for treatments under £30.00 at the clinic. Not applicable to mobile treatments)
Fuel charges apply over 5 miles from GL50.
CALL 07878881299 
AUTUMN SPECIAL

30 MINUTE BACK NECK & SHOULDER MASSAGE

PLUS A 15 MINUTE INDIAN HEAD MASSAGE (45 MINUTES OF TREATMENT)

£20.00 (NORMAL PRICE £35.00)

Mobile service in Cheltenham & Gloucestershire.
Unisex Treatment room at 'Look Amazing' in Cheltenham.

(room charge of £10.00 applies for treatments under £30.00 at the clinic. Not applicable to mobile treatments)
Fuel charges apply over 5 miles from GL50.
CALL 07878881299 
PAMPER PARTY TIME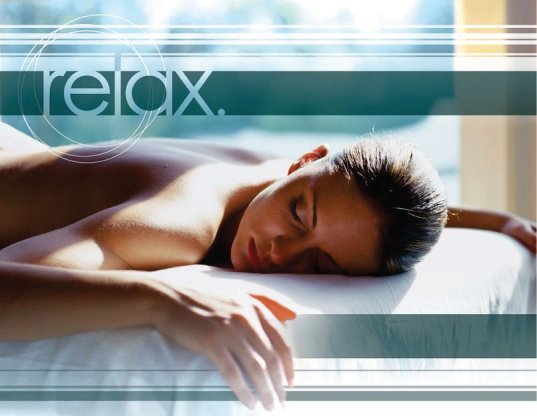 There's no better way to celebrate an occasion or just have a relaxing day with friends than to have a pamper party. Everyone can choose their treatment, from massage to manicure, facials to lash extensions, reflexology or pedicure, there is a full & diverse range to choose from.

Pamper Parties are a great way to unwind & indulge a little ... re-balance and regenerate, while catching up with friends and family.
If you need more than one therapist, I will arrange it. Just choose your treatments, let me know where to come and when, and provide space for us to work. We bring everything else.
Call 07878881299

SPRING TIME BRUSH-UP & DETOX
The Daffodils are up, the windows need cleaning now the suns out, and the cupboards need clearing.

Its time to slough off Your winter pallor, and detox your body too.
Massage boosts your circulation, sloughs off dead skin cells, breaks down adipose tissue and removes tension in the muscles, as well as detoxifying your system.

Treat yourself to a Spring Clean!
Call 07878881299 to book now
How Mindfulness Works
Our minds our constantly full of thoughts, good and bad, but there is always something 'on our mind' whether its something someone said that upset us, or what we need to do with the day ahead, planning and organising our daily lives. Sometimes we bring up past experiences which can take over, we dwell on them and pull the situation apart over and over again.
Mindfullness allows us to be more in the moment, aware of what we are doing, what we are experiencing, and the sensations we feel, see, hear, smell & taste. It brings us into a state of 'Being' rather than 'existing'.
Practicing Mindfulness brings about subtle changes, an inner calm, peace, stilling our minds, dispelling anxiety, worry and negative thoughts.

Its great medicine for the body too, when we are happy and calm, our bodies relax and we experience less pain! Our hormones become more balanced, and a positive sense of well being is restored.
There are plenty of Mindfullness & Meditation classes out there, online and locally. Give it a try!

Treating Sciatica
Sciatica is painful and uncomfortable. It is caused by pressure on the Sciatic nerve - the largest nerve in the body. Effectively sciatica is a 'trapped nerve' and is either trapped by bone or muscle or both.

Muscular tension can be alleviated through massage. Just a 30 minute treatment can give immediate relief, although often 2 or 3 sessions are needed with chronic cases.

 All of my clients suffering from trapped nerves, both sciatic, and in the neck and shoulders are relieved of the pain and discomfort. Some clients are barely able to walk before treatment, as chronic Sciatica  can be crippling.
Bellabaci cups are used in addition to traditional massage to relieve tension in the muscles. The cups reduce tension through suction, which means that the nerve is not so aggravated during treatment. Using both methods is an effective way of treating trapped nerves.

Don't suffer.... Call me on

07878881299

VALENTINES DAY GIFTS
Make your loved one happy with a Gift Voucher for any treatment or service available on this site.
To include...
Massage, Reflexology, Indian Head Massage, Chair Massage
Facials, Manicures, Pedicures, Lash Extensions, Tinting, Tanning and Waxing, Temporary Tattoo's

Art tutition and Raw Chocolate Workshops
All on a mobile basis, with a unisex treatment room available at 'Look Amazing' in Cheltenham.
Tel 07878881299
Hen Pamper Party Weekends in the Cotswolds
Now the season starts for Hen & Stag Party weekends away - take a day out to enjoy a pamper party with friends and family.

The Cotswolds are an ideal place to host a hen or stag weekend, one of the most beautiful counties in England and home to a host of picturesque villages worth visiting. The elegant town of Cheltenham at the heart of the Cotswolds has many great restaurants, bars and clubs to choose from and is renowned for its festivals throughout the year - including Literary, Jazz, Science, Food and Wychwood Music Festival, as well as regular horse racing events such as the famous Gold Cup.

For those of you that want to unwind and relax, Tracy Hunt Therapies provides a mobile spa & beauty therapy service to your door - wherever you decide to stay in the county or nearby. You & your guests can choose from a full range of treatments from massage to manicures, gorgeous Neals Yard facial treatments, pedicures and reflexology if you want to treat your feet!

Its not just for girls - the guys can enjoy being pampered too.

There are other events available that you might also want to do, such as learn how to make delicious Raw Chocolate, enjoy an art class, or relax your mind with a guided meditation session.

Booking is easy - just contact me and I will organise a schedule with a team of therapists accordingly, once you have let me know what everyone wants.
See the Pamper Party Page for more details and to see the fantastic choices available.
/